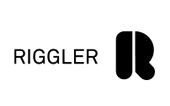 The Alps, a big family!
Riggler
Riggler is a new Austrian brand made in the Alps. This brand claims is mountaineers origin and its kinship with its neighbour from Germany to Switzerland via France and Italy! Of course, they all shine in the production of warm clothing.
Read more ...

Riggler is a new proof, creating flexible and robust materials, making it a point to maintain local production, they offer us a first collection in perfect design. One doubt remains: what beanie to choose, they are all amazing !?