Unlimited treassure for every fan of caps!
Caps
Hats are not the only headwear back in fashion: caps have preceded with happiness! More discreet, they give an air more "sport" and rejuvenate the silhouette. Since the headgear is close to the face, it often upsets the image you made of yourself. It is not rare that you have difficulty accepting this new image.
Read more ...

Many are those who think They don't have a head for hat, but find them "class" on other people! In this respect, the caps are often an interesting alternative for all of you (and you are numerous) who do not yet dare to wear a hat (and we keep on trying to convince you: Pick-our "Hats" universe).
Shapes
Trucker Cap
Irish Cap
Newsboy
Hatteras
Duckbill cap
Sailor cap
Flat cap
Cadet
Custom cap
Size
6 1/2
6 5/8
6 3/4
6 7/8
7
7 1/8
7 1/4
7 3/8
7 1/2
7 5/8
7 3/4
7 7/8
(*) Filter with plus or minus 1 cm
Fashion Trend
Fitting your face
Size guide
Caring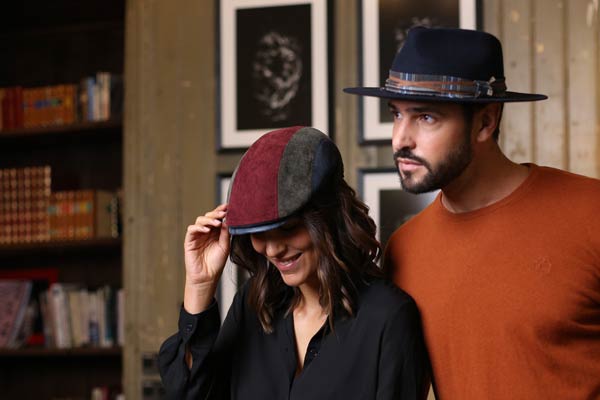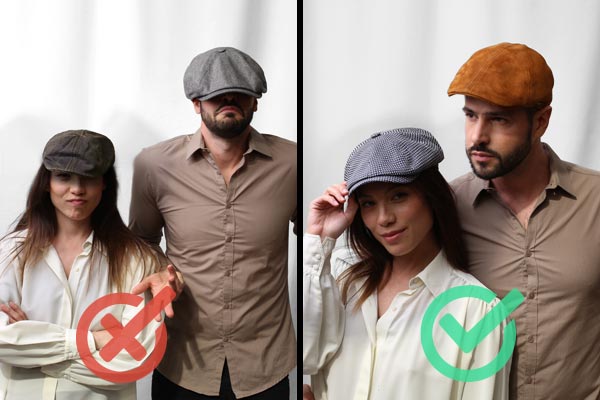 With my cap, from beginning to end!
Specialist online shop for caps. Our online shop offers you a wide range of caps with various styles: trucker caps, flat caps, gavroche caps, baseball caps, and kid caps. Classic or original, navigate through our rich and complete selection of the trendiest models with a particular stress on quality and authenticity.

Everybody with their cap, and styles will be respected! No possible betrayal when placed on the head. True totem, the one of the clan you belong, guarantor of your well-being and allure, nothing more and nothing less!

There exist different versions today, be it in the shapes or the styles, from the famous gavroche – indispensable accessory of the "Titi Parisian" – to the Irish, the duckbill or even the youngest and most casual of all: the baseball cap. And you can own them by dozens…they're not jealous!

For a relaxed or chic look, classy or original, surf according to your desires and discover a unique range in limited edition.

The traditional ones: Grandpa's caps or vintage style?

At that time, every single worker displayed their headwear, an integrated element to their work uniforms.

The gatsby and the gavroche, long ago symbol of that working class, has paradoxically become an accessory full of elegance nowadays. It completes a refined outfit – with its retro-chic side – and a relaxed one as well, in a bohemian spirit.

The Baseball: Curved or flat visor?

It's this sport that democratized the use of this model in the 30s with its curved visor and the favorite team blazon well displayed on the front of the cap.

The flat-visor version has also become an emblem of the hip hop culture, and its success is still gaining ground.

The very trendy curved version in the 80s and 90s is becoming again today very famous. You can see it very often on the heads of stars, through paparazzi's robbed shots. This one has in fact the particularity to hide the face.

Let's forget the visor: Ladies and gentlemen, the Beret!

For women and men as well, the French beret – national heritage and symbol of the Frenchstyle refinement and chic is also becoming again so a very modern accessory that entirely dedicated shops are opening in Japan and in the USA.

Just as the cap, it's worn according to your mood or the desired style, largely tipped on a side or towards the back of the skull, or very rammed to reach the ears.

You've caught on: regardless of your style, your age, your daily mood or the function for which you're using it, there'll be inevitably cap or a beret for you.