Fall-Winter 2022-2023 trends

The fall just began that we are already staring at the upcoming winter trends. This season is based on three main pillars: a welcoming and comforting style, a romantic and mysterious theme, and a psychedelic atmosphere with seventies influences.
Warmth, ornamentations and saturated colors
The end of the year is going to be comforting with felt hats of welcoming tones, light with glimmering ornamentations and flowered patterns through warm tones. Are you ready for that?
A trapper spirit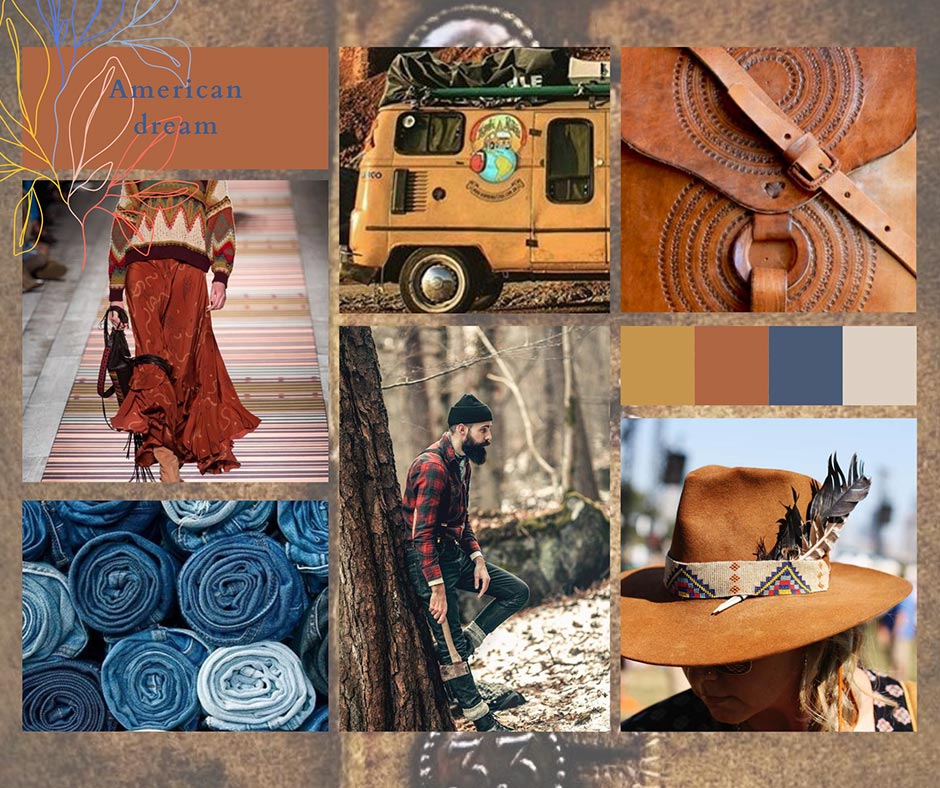 This first theme marks a desire for nature and for a cocooning atmosphere with a style a tad vintage. Even though temperatures are falling, the trend is towards warmth through natural colors and matters used to make our preferred hats of the season! Wool is standing in the frontline to accompany you and bring warmth, comfort and softness. Other matters are joining it this season: denim, linen and leather. All that creates a harmonious atmosphere, reminiscent of the large expanses of American nature.
Natural matters and a welcoming atmosphere
This season, tints are natural and range from the brown leather to the blue denim and the off-white. Not to be outdone, geometric prints are perfectly matching the spirit of the models. The final result gives a traveller of a definitely vintage look which makes us want to put our sneakers and go on a road trip out in the country in order to observe the delicate colors of the season.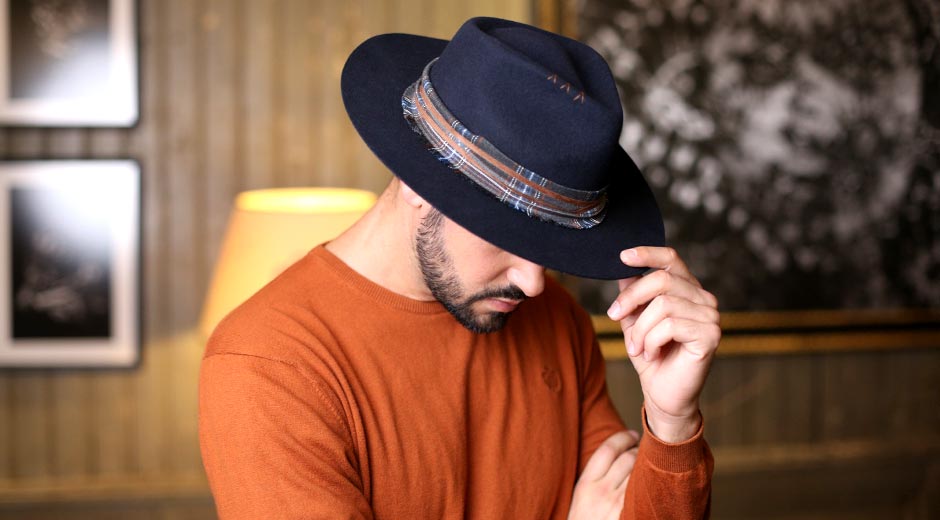 Mirror, my beautiful mirror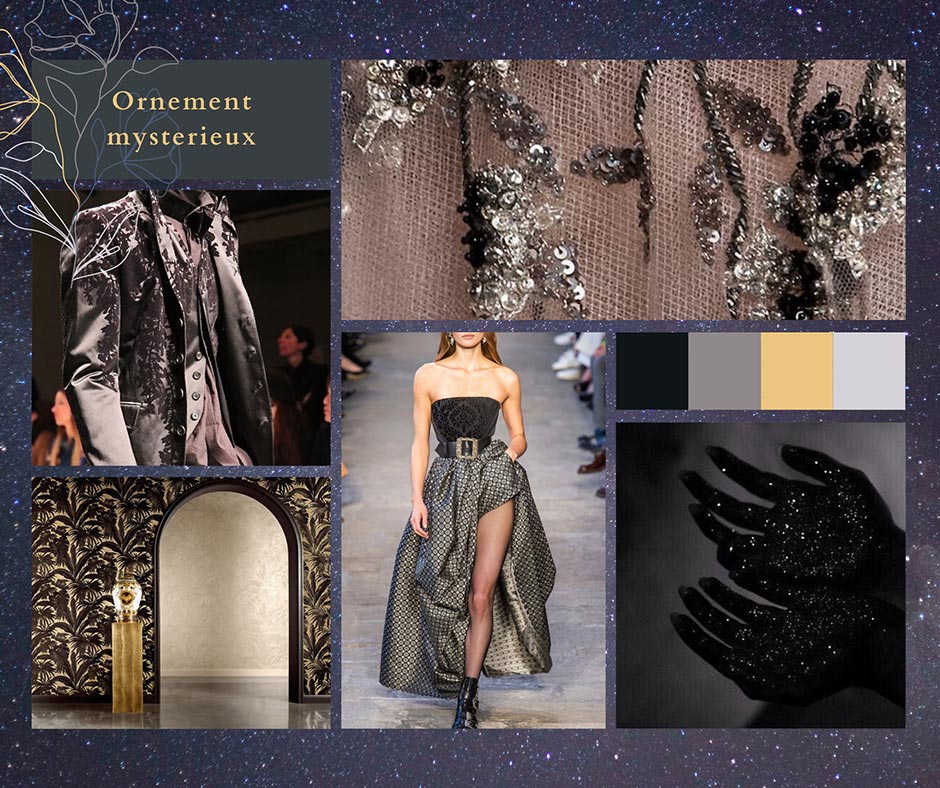 December the 31st is still far away, yet the idea with this theme is already to be dazzling. After all, should we wait for a night in the year to adopt precious ornamentations on our hat? This theme, that wants to be elegant, romantic and a bit mysterious at the same time, doesn't unveil all its secrets at first sight. You have to be patient to see all the details and finishings of the concerned headwear.
Glimmering notes on dark shades
What makes all the singular charm of this revisited theme is the mix between dark tints (black, gray) and shiny notes caused by the presence of pearl braids, jacquard and of iridescent matters on the felt hats in order to sublime them. This diadem (or rather this headwear) is an ideal accessory for expressing its style and shine on a daily basis without overdoing it. Fedora, trilby, it's up to you choosing your favorite model for the parade!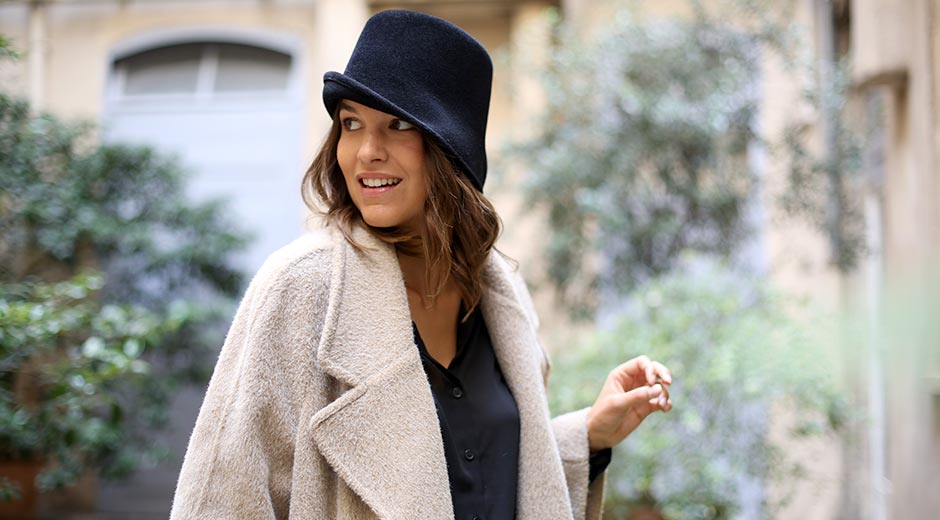 Flower power à gogo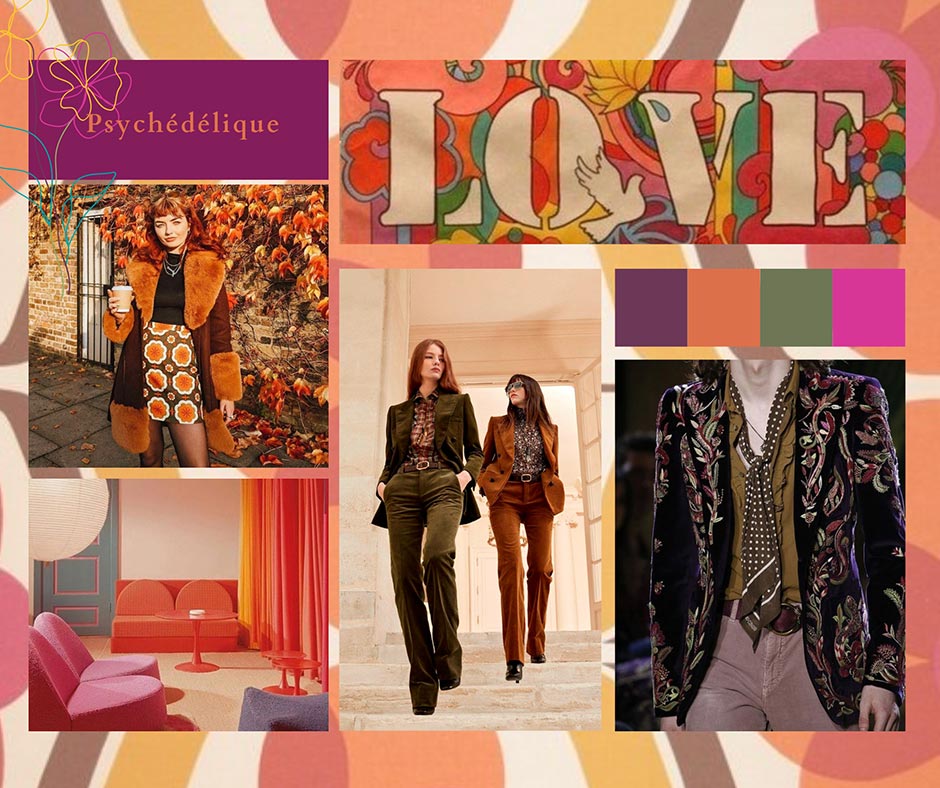 And what if we finish with the dark tints which get us down when comes the winter? That is the gamble taken by this flamboyant and definitely seventies theme. Now is the time to put color on your hats and opt for a saturated tint to better spice your outfit.
Towards a style as retro and seventies as can be
It's with this in mind that come to birth models of bold colors (orange, pink, purple, green) in small touches in order to go more easily with our fall look and not frighten the most reserved ones. As for accessorizing the hat, we find the use of maxi motifs and rounded lines. Concerning the matters, tweed, crochet and synthetic come forward to celebrate the season in a firework of audacious colors.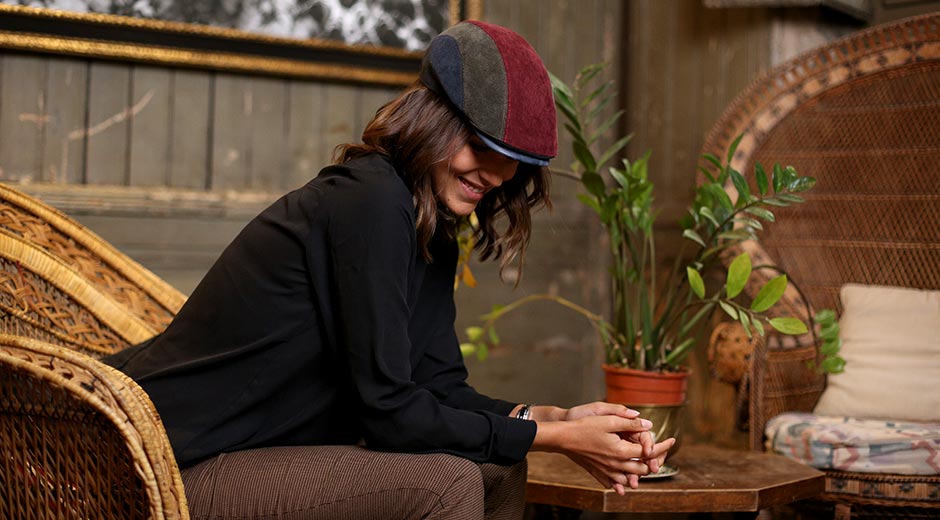 Patchwork and cocooning, a winning association!
Alongside solid-color models of bold or classic colors, a wave of models made with a patchwork print see the light of day. These pieces are atypical and bring an indisputably original and customized touch to your outfit.
Des mélanges variés pour un résultat unique
This trend's headwears draw on mixes of colors, prints, matters and influences. Each piece is unique. The Italian Alfonso d'Este is a master in the field.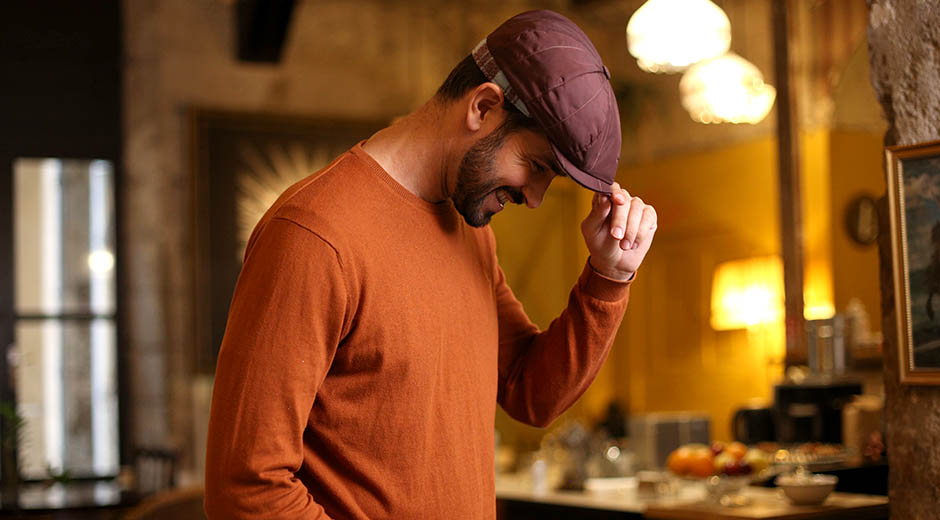 Wide products at the service of your comfort
Since the hat does not have the monopoly within the headgear universe, discover this season's wide caps to cover you from the wintry temperatures and ensure you a unique and original look. Indeed, alongside traditional Fedora, sguarnito and Traveller hats, we especially find the newboys cap which plays this season with its loose shapes.
A wide shape which covers the face and gives a stylish volume to the look
Besides caps, we have woolen beanies to be worn close to the face or to be adjusted according to your desires for giving more volume to this winter accessory. Your face is consequently perfectly covered, and you won't catch a cold!