About
BonClicBonGenre: the neo vintage e-hat shop!

2500 references of hats and accesories,

Bon Clic Bon Genre is a french brand born in 2010 in Lyon, south of France. Pionneer in the e-commerce of hats and caps, its founders
are passionated and totally dedicated to headwear, constantly looking for new brands meanwhile still introducing classic brands. On our website, you'll find 2500 referencies of hats, caps, belts, scarfs, bags and wallets, all selected for their quality and design.

A new hat shop in Lyon, France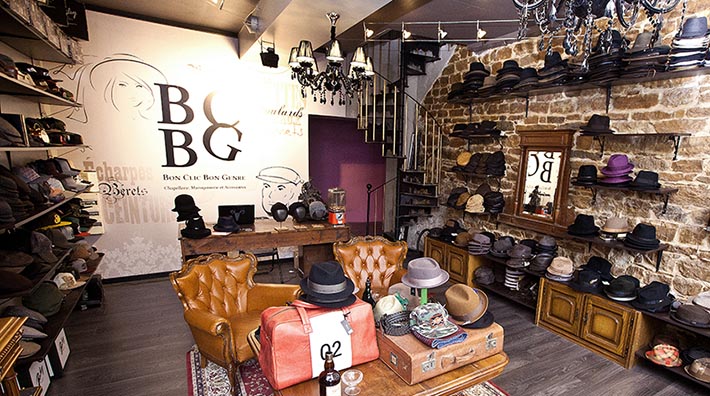 Since september
2013, Bon Clic Bon Genre is also a neo vintage shop in the very center of the town. Our sellers fluently speak english and welcome you in a cosy and vintage boutique from monday to saturday,
11am-7pm.
Trust them they'll find the hat you are looking for!
The team is:

Anne-Claire - Accounting

Aurélie - Purchasing manager

Elsa - Stylist, seamstress

Hao - Logistics, order picker, customer service

Marin - Team manager

Sabrina - Stylist, graphic designer

Stéphane - Program planner, marketing