How to maintain your headgear?
Just like you, the hat is (almost) a living organism. It breathes, changes mood, loves being dapper and showing off in society. Some are night owls, others prefer scorching summer, while others fell at ease in the mountain and others love enjoying gentle caressing of the winds in the beach.

Here are therefore a few precious tips to maintain your hat and extend your great love story. Doing so, you will preserve its ego and your dignity, two things that go hand in hand.


1. Reblock and cleaning

The steam engine, a revolution!
or how to remould, clean, and restore its natural radiance in a single operation.

If by misfortune your hat gets pressed or crushed by a lout, it is still not a hopeless case. To give it back its original shape, place it above water vapor (use a pot, an iron or a kettle). Once it gets humidified, it will go soft and you would easily be able to model it, no matter its material. As for the crown, place your hands inside the hat and smooth gently.

The vapor will also have the advantage of restoring the aspect of your felt hat, or soften straw ones, preventing them from being brittle.

Moreover, after having humidified it, easily clean the hat with a clean cloth.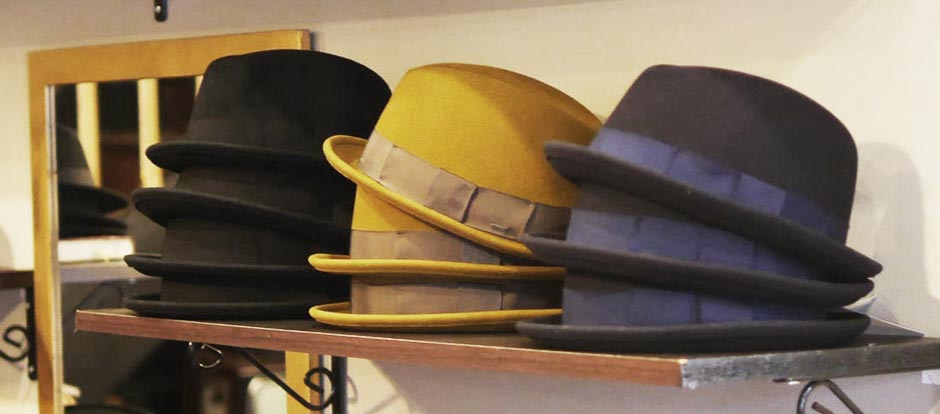 2. The storing

It's not recomended to lay your hat flat. With time, the brims could lose their shape. Place it on a hatrest or into a hat box if you have one (if not, please see our offers here). *if you don't have any, put it into a cupboard, head upside (yes, you read it right; head upside).


3. I wetted my hat

If you have been surprised by the rain, place it on a flat surface, the brims upside and leave to dry slowly. Certainly do not leave it next to a heat source; it could shrink or warp.


4. Aeration

If you are not using it at a daily basis, it is necessary that you aerate it regularly. To do that, flip the interior strip towards the outward.


Now, you are an expert and ready to protect your hat through thick and thin.