Determining felt quality of your hat.
Ancestral material, the felt is a cloth which is dense, at the same time water-repellent and breathable. Its properties are indiscutible advantages in winter
Water-repellent
The felting process reinforces the water-repelling proprieties of the merino wool
Smell-free
Naturally antibacterial, the felted merino wool eliminates the sweat and doesn't retain smells
Insulating
Naturally regulates temperature and humidity. Air is captured within wool fibers to create a thermal barrier
Lasting
Wool fibers can fold 20,000 times without breaking and stretch 30% without alteration. The headdress keeps therefore its exceptional fold of fabric even after years
Determining the quality of a felt.
Our system X
Grade
Density
g/cm3
Examples of Felts
Properties generally found
<0.16
Soft felt - Wool or synthetic
Soft and unshaped
X
0.18
Wool felt
Low resistance to deformation
XX
0.20
Wool felt
Medium resistance to deformation
5X
0.23
Wool felt Litefelt
Good resistance to deformation
10X
0.25
Wool & rabbit hairs mix
Good resistance to deformation
Lighter
20X
0.27
FurFelt -Rabbit hairs
Good resistance to deformation
Naturally waterproof
Lightweight
50X
0.29
FurFelt - Beaver, rabbit or mix
High durability
Naturally waterproof
Lightweight
100X
0.31
FurFelt - Beaver
Great longevity
Naturally waterproof
Modelable and very light


The System X is a rating system that has been created to try to assess the quality of all hats around the world. On some hats, you will see on the inside headband an inscription indicating the number of Xs (20X for example). The more there are Xs, the more the hat is of quality.

Defining the quality of a felt
Quality is a subjective notion. It could be the capacity of a hat to be foldable and regain its shapes; it could be its capacity to withstand rain; its capacity to keep its shapes regardless of the side from which blows the wind; even its capacity to maintain its initial color.

But a difference can be made as for the density of the felt. The more the fibres are tightened, the more the hat will be lively and keep its shape. A high density hat will be less vulnerable to stains and rain because its fibres will be more ''welded''. A way to test the density? Press a needle into the felt. You will feel a strong resistance when the density is high, and then its quality is optimum.

Felt is not woven, does not fray and last long!
Felt is a textile made of wool and/or fur fibres that overlap due to the combination of heat, water and pression. Because this is a non-woven material, it does not fray and is relatively long-lasting. Its origins have been located in the Ancient Greece but its at the end of the nineteenth century when felt hats began to show off into the US. There are two felt types: the wool felt, the less expensive, and the fur felt which is more durable.

Final processing


The felt can present different aspects depending on the final processing.

Short felt: for a smooth aspect. The felt is sanded with sandpaper.

Flemish felt: imitates the fur. Hairs are pulled with a metal brush.

Velvet felt, brushed felt: imitates the velvet. Hairs are pulled with the skin of a dogfish and then cut. It is the quality that demands the longest time to acheive.

So, wool or fur?
A wool fur hat will proudly maintain its colors, stand up the heavy wear at ease and keep its finishing touches unspoilt. Ritch Rand says,

«

There is a market of wool felt hats. They're comfrortable to wear, are not that expensive and you can wear it when it's really cold […]. But if you want an accessory that will last longer, with a slightly more designed shape and a better sensation, then you'll need to consider fur felt hat

»

. There are dozens of fur types: rabbit, hare, coypus, beaver… But they're all different. Each type of hat has its combination of fur. Beaver fur mixed with rabbit fur will render a different result than if it were mixed with hare fur.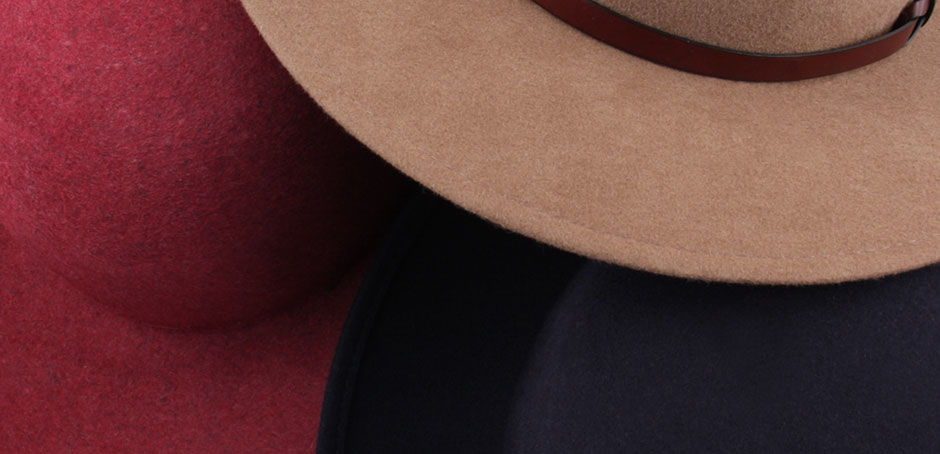 Our selection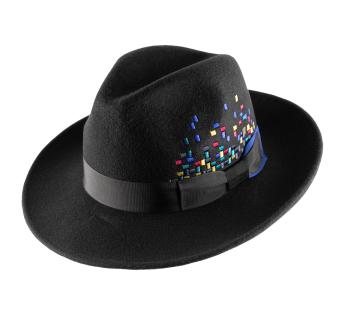 Couture Néo
Couture in France
Water resistant and crushable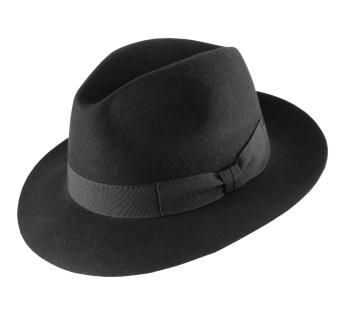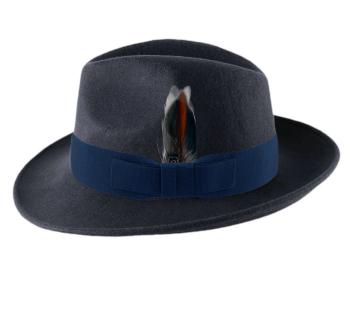 Couture My Fedora
Personalization
Choice of finishes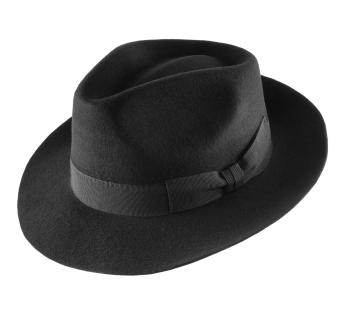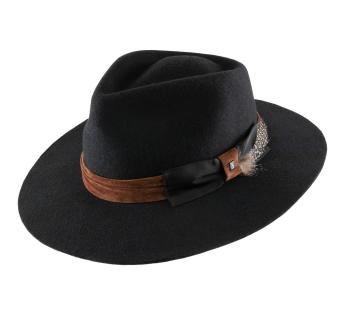 Couture Melvil
Made in France
Origin of felt: Italy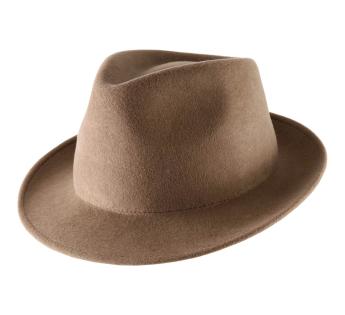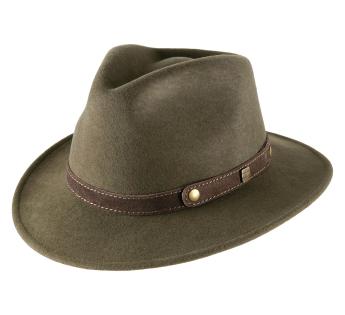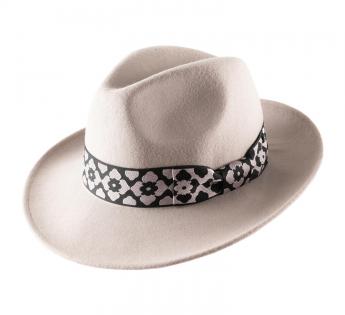 Couture Palatine
Made in France
Water-resistant and Crushable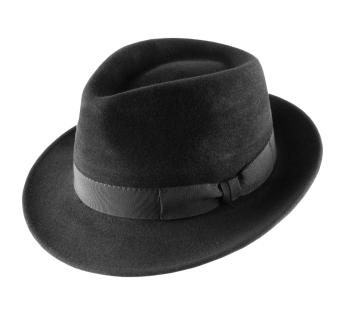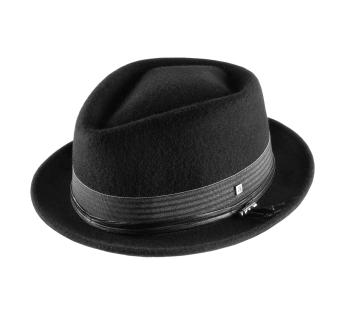 Couture Anatole
Couture in France
100 % wool felt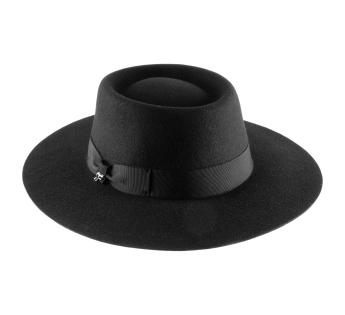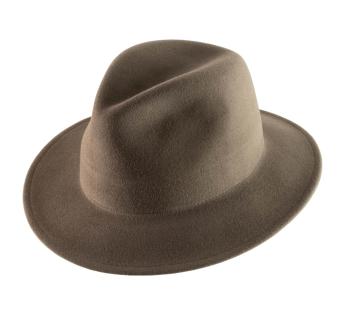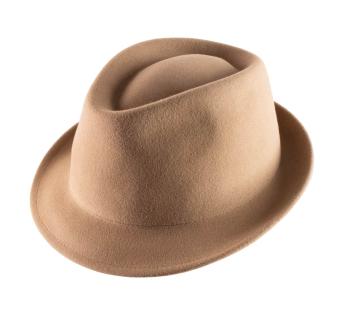 See more