Keep your head cool
Linen cap
Linen is above all a natural fabric, increasingly grown and treated mechanically, with little water and without pesticides. Very old, it carries on covering and composing our favorite accessories, specially thanks to its breathability.
Read more ...
Multipurpose and hypoallergenic
Linen has a very strong reputation. It offers an excellent sensation on contact with the skin. Fluid, the choice to cut in it caps meets needs for freshness, covering and sensation of well-being in any activity. Plus, it is a cloth with significant absorption qualities.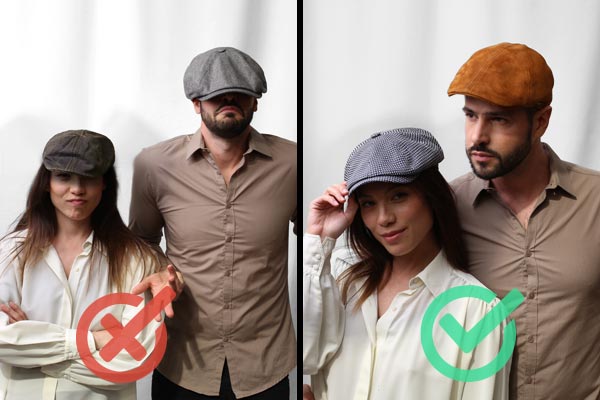 Inescapable linen
Eco-friendly fashion is a reality, and linen is a proof of that fact. Thanks to its light and robust qualities (through the structure of its fibers), linen is perfect for making up headgear of different shapes and different colors. Timeless, its character is rustic, but how refined; it is by the way often linked to luxury. Always fashionable, the linen cap is often sober, elegant, sometimes exotic or through patchwork. Its charm makes it receive unconditional love from fashion houses and milliners. It also offers much comfort thanks to the combined actions of absorption and lightness. Wearing a linen cap, being sure of keeping your head fresh in the summer and warm in the winter. Of course, you'll need the appropriate thickness! The linen cap is always trendy and naturally classic. It meets all styles and can itself to some fancy thanks to an easy use.
Linen cap